Development and Productization
TTi develops the vital software tools and application for modeling and virtual methods to aid in diagnostics, human-computer interface, battlefield models, terrain visualization, and virtual reality. TTi has created an interdisciplinary forum for solving multidimensional problems visually.
Vehicle 2000
The mission of VEHICLE 2000 (Virtual Environment for Historical Inner City's Commercialization and Empowerment for the year 2000 and beyond) is to institute an apprenticeship program in Computer Aided Design and Drafting, Electronic Commerce, and Information Technology for the youth and adults within the empowerment zone as well as serve as a business service mall that provides technology-based services to businesses via the in-house apprenticeship programs.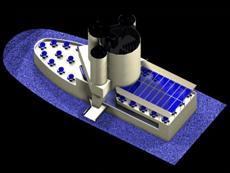 DOISE
DOISE is a comprehensive, state-of-the-art computer aided design and engineering package. The DOISE paradigm is based on the creation and implementation of a software environment capable of seamless design from concept to simulation and analysis, and finally to the implementation of a prototype.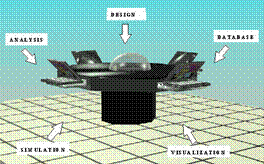 TTi is developing a collaborative hardware environment that will allow the Designer to capture the thought process of a design without the limitation of a keyboard. The ideation table will enhance the concept through a design process, communicate, analyze, make decisions and produce intelligent graphics. The goal of the ideation table is to solve specific design issues, which leads to productization.